The journey of life is challenging with many twists and turns. And once you reach the top, the view from up there can often be unsettling.
We all have the ability inside us to achieve this, but sometimes we need a little inspiration and guidance to get there. Watch as Mostafa gets Bashar Ready for More by summoning a special kind of courage, in this gripping episode of perseverance, will and determination.
FOLLOW THE ADVENTURE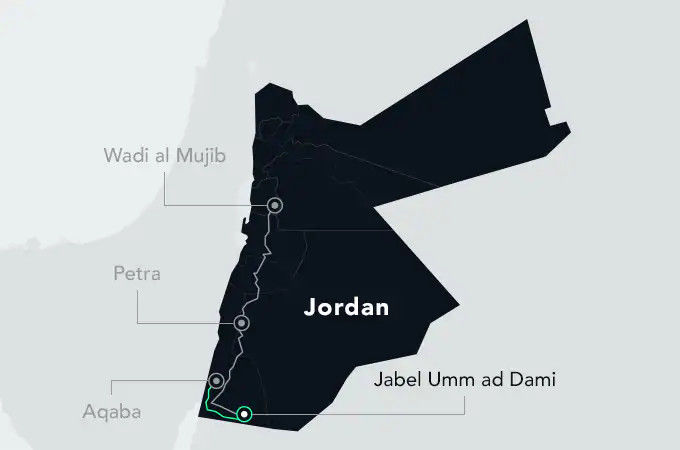 Mostafa Salameh is a Jordanian mountaineer and adventurer and one of the few people in the world to have completed the Explorer's Grand Slam, climbing the world's seven highest summits. Ready for More is an exclusive adventure series inspired by Land Rover's most capable and versatile vehicle; the All-New Discovery. In the series Mostafa Salameh embarks on a journey across Jordan with 4 individuals to help them achieve incredible challenges and always be Ready for More.