"With every adventure, something new can be learnt about yourself." - Mostafa Salameh
Who is Mostafa Salameh? Find out everything there is to know about his amazing adventures, inspiring attitude towards life, and how he helps motivate 4 individuals to go above and beyond, and become Ready for More.
FOLLOW THE ADVENTURE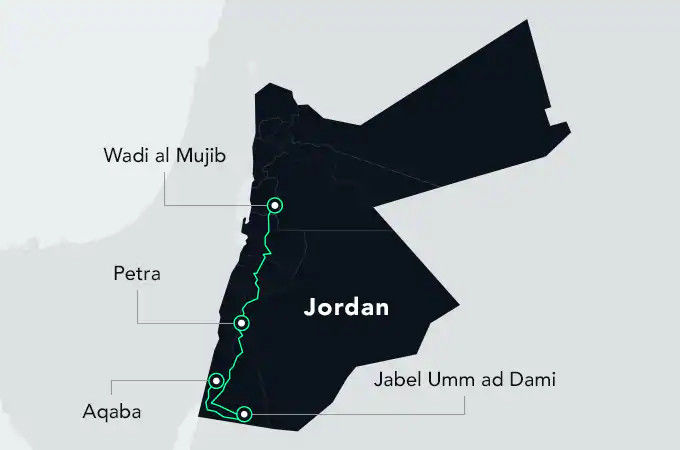 Mostafa Salameh is a Jordanian mountaineer and adventurer and one of the few people in the world to have completed the Explorer's Grand Slam, climbing the world's seven highest summits.
Ready for More is an exclusive adventure series inspired by Land Rover's most capable and versatile vehicle; the All-New Discovery. In the series Mostafa Salameh embarks on a journey across Jordan with 4 individuals to help them achieve incredible challenges and always be Ready for More.
A behind the scenes look at our epic adventures with Mostafa Salameh.